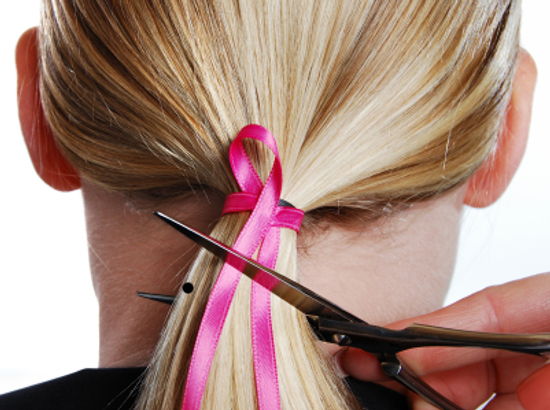 RUTLAND — October is Cancer awareness month and Jackie Lorman, owner of Shear Heaven Salon &  Day Spa, did her part to help support those in need. Lorman has donated her hair five times for a total of 98 inches of hair! This recent hair cut was 12 inches.
Jackie Lorman donates to Pantene Beautiful Lengths because "they don't charge for their wigs," she explained, adding that many of the other companies that take hair donation do actually charge those patients for the wigs. She wants to make sure her hair is "given" to those who need it. Lorman says many might not know, but you can donate your hair even if it is colored.
Jackie Lorman is a Cancer survivor herself. Her recently battle resulted in two major neck operations. She is an avid fighter for those who are in the battle now and wants to make sure she does her part in helping others. As the owner of Shear Heaven Salon & Day Spa in Rutland, she is particularly passionate about hair. "We are in the business of making people beautiful," she says. "Beauty comes in all shapes, sizes, and hair lengths… I encourage anybody who wishes to donate their hair to please make an appointment." Shear Heaven Salon & Day Spa donates on average 1,000 inches of hair every year. For more information call 802-773-8880.
Source: The Mountain Times